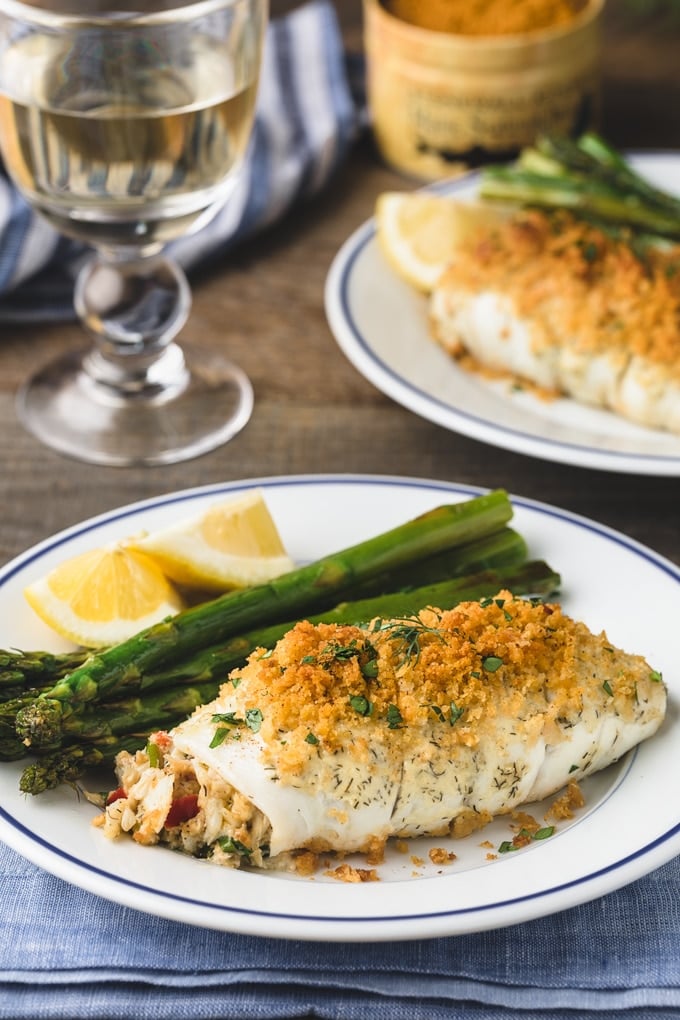 Ingredients
2 tablespoons butter
2 tablespoons finely chopped onion
1 tablespoon finely chopped celery
1 tablespoon finely chopped green pepper
8 uncooked medium shrimp, peeled and deveined
2 tablespoons beef broth
1/2 teaspoon diced pimientos, drained
1/2 teaspoon Worcestershire sauce
1/4 teaspoon dill weed
1/4 teaspoon minced chives
Dash salt
Dash cayenne pepper
1/2 cup soft bread crumbs
FISH:
2 flounder fillets (3 ounces each)
2 tablespoons butter, melted
2 teaspoons lemon juice
1/2 teaspoon minced fresh parsley
Dash paprika
Salt and pepper to taste
Directions
In a large skillet, melt butter. Add the onion, celery and green pepper; saute until tender. Add shrimp; cook and stir until shrimp turn pink. Add the broth, pimientos, Worcestershire sauce, dill, chives, salt and cayenne; heat through. Remove from the heat; stir in bread crumbs.


Spoon about 1/2 cup stuffing onto each fillet; roll up. Place seam side down in a greased 9x9-in. baking dish. Drizzle with butter and lemon juice. Sprinkle with seasonings. Bake, uncovered, at 375° for 15-20 minutes or until fish flakes easily with a fork.